Ggaténmamen Gdankobthegnanêk Pow Wow
May 27, 2023 - May 28, 2023
12:00pm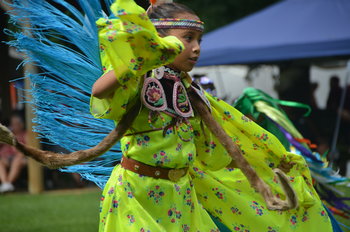 The culture of the Potawatomi is showcased Memorial Day Weekend on tribal land at Rodgers Lake on Sink Road,
Enjoy the Grand Entry at noon on both Saturday and Sunday. There is a second Grand Entry at 6 p.m., Saturday. The weekend offers a variety of Native food choices, artwork, pottery, jewelry, clothing, and more.
The public may register to camp on the following days until all spots are filled:
Thursday, May 25, noon – 7 p.m.
Friday, May 26, 10 a.m. – 6 p.m.
Saturday, May 27, 9 a.m. – noon
Registration is outside of the Social Services Building, 58620 Sink Rd. Dowagiac.