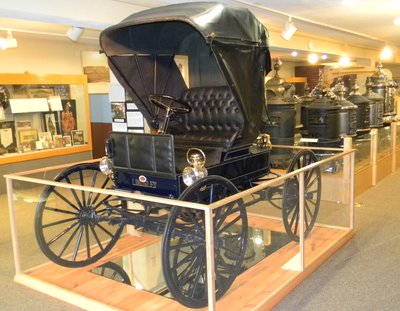 MUSEUMS
The Dowagiac Area History Museum
201 E. Division Street
Admission: Free
The Dowagiac Area History Museum is an interactive adventure in local history and an exploration in science and technology for all ages. For information on hours, exhibits and a calendar of events, visit: www.DowagiacMuseum.info
National Heddon Museum
414 West Street
Admission: Free
The National Heddon Museum preserves the history of the Heddon family's many contributions to the fishing tackle industry and to the City of Dowagiac.
It was in the late-1890s, when James Heddon sat along the banks of the Mill Pond whittling while waiting for a friend. When he got up to leave, he tossed the small piece of wood into the water. A bass struck at it. That seemingly insignificant event led him to build a top-of-the-water lure which he called "The Dowagiac." By the 1920s, James Heddon's Sons Co. was the world's largest producer of quality fishing lures.
The centerpiece of the family's history and of the museum is the business that bore James Heddon's name. From its inception in 1902 until its departure in 1984, the company made fishing tackle, golf club shafts, ski poles, violin bows, box kites and even radio antennae during World War II.
For hours and event information, visit www.HeddonMuseum.org

THEATRE
Beckwith Theatre Company
100 New York Avenue
Admission: $15 for main-stage shows or $75 for season tickets.
Come see live theatre at its best! Evening and matinee performances are held in the 1925 Neo-Gothic building. Formed in 1990, Beckwith Theatre Company is a volunteer, non-profit organization dedicated to the performing arts. Its productions include dramas, comedies, musicals and even a bit of Shakespeare.
The modern-day theatre company takes it name from Beckwith Memorial Theatre, once located at the corner of Beeson and Front streets. Built in 1892, it was regarded as one of the finest theatres between New York and Chicago.
For show times and tickets visit www.BeckwithTheatre.com
Southwestern Michigan College
58900 Cherry Grove Road
Admission: Contact the Box Office
Dale A. Lyons Building
The Lyons Building is home to the visual and performing arts. It features Mac labs, ceramics and art studios, individual practice rooms, an art gallery and a theater.
Southwestern Michigan College fine and performing arts programs also host an array of events, showcasing live theater, musicals and vocal concerts featuring its Concert Choir, Chamber Singers, Show/Jazz Choir, Vocal Jazz Ensemble and Community Chorale.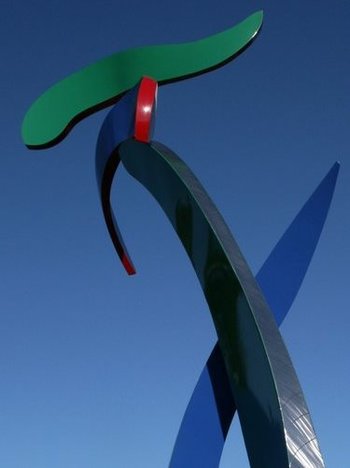 Public Art
Sculptures in the City
Admission: Free
Dowagiac is the home to 15 pieces of public art by world renowned sculptors. The Dowagiac Dogwood Fine Arts Festival began the tradition in 1995 by pairing sculptors from across the country with local donors, who commissioned unique, creative, original works of art. Each of the sculptures were private gifts to the community. No public dollars were involved, just a love for their community, a passion to give back and leave a legacy.